Click here to view this email online

'Banners are probably the best investment in advertising you can make
- they create a large impact and pay for themselves over and over again'

We can manufacture a wide range of banners of various sizes to suit all locations -
from large format digitally printed building wraps to small advertising banners with vinyl mounted text, ideal for events, promotions, exhibitions, festivals, fetes, fairs, etc.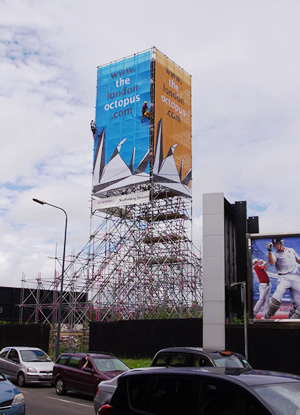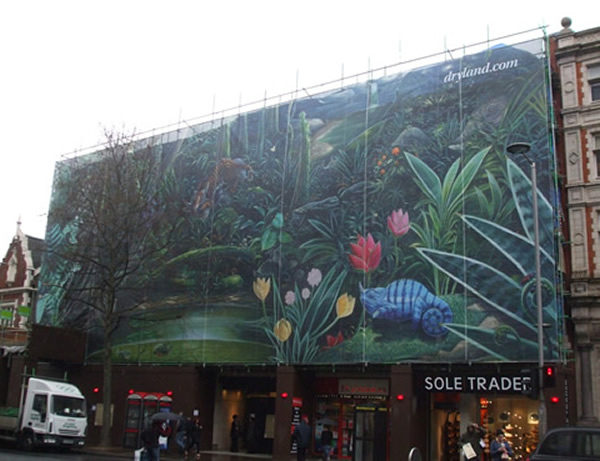 Large Scaffolding Banner: These giant banners measured 12m x 6m each and were erected on a tailor made square scaffold tower 25 meters high that overlooks the M4 elevated section in both directions, seen by tens of thousands of people every day.
Large Building Wrap:
This enormous banner was 34m wide x 12 m high and was used to wrap the front of the building to mask the refurbishment that was taking place. It went the length of the front of the building and also around the side, with a movable 'flap' fabricated into it to allow the developers
to use the gantry at the front of the building.
A bit about us:

Established in 1930, our family run business of three generations has grown into one of London's premier sign manufacturing companies, offering a professional, fast and competitive service to a wide variety of businesses.

From traditional screen printing to full colour digitally printed signs and banners, hand fabricated signs in timber and metal to intricate logos, we have the facilities and know how to supply you with just about any type of sign.
To see how much you could be saving on Signage and Digital Printing, call us today or visit our website at www.hendersonsigns.co.uk

Henderson Signs, 257 Putney Bridge Road, Putney, London SW15 2PU
Tel: 020 8785 2072 Email: info@hendersonsigns.co.uk